Referral campaign analytics
Spaaza has integrated analytics tools that allow you to make these changes based on real-time data.
If you log in to Spaaza console you can find the analytics section in the vertical menu on the left hand side. On the analytics dashboard you'll get an overview of the total number of referrals (in the case you are running more than one referral campaigns, the aggregated results will be shown).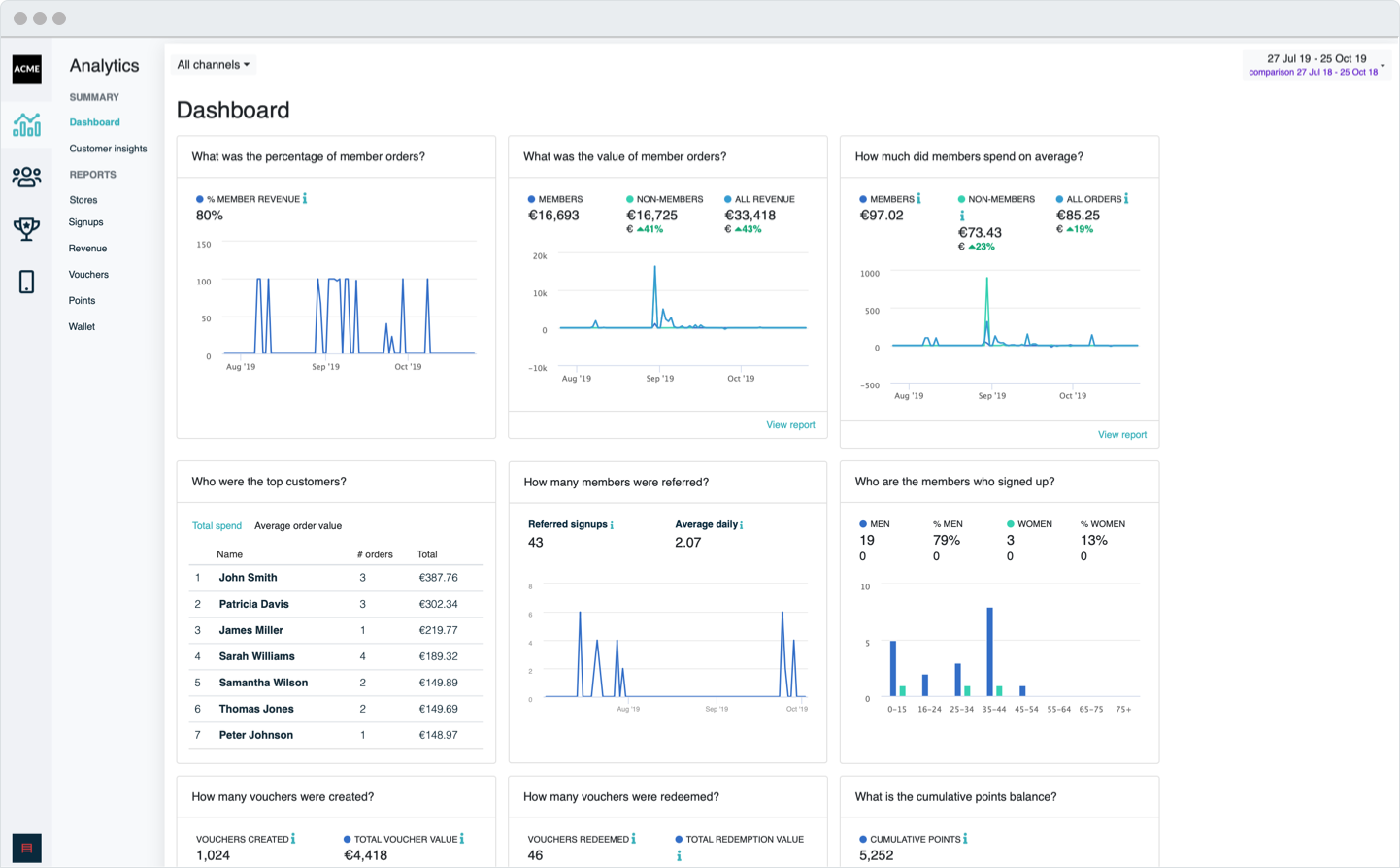 It is also possible to see analytics per referral campaign. This provides you with a lot more detail on each individual campaign. You can access the performance data of your referral campaign through the "Campaign" section of Console. Click on the three dots on the (referral) campaign for which you want to have more insights. Select "View campaign" in the drop down menu that appears.

In this view you'll have access to more detailed insights, like how many rewards have been issued for both referring and referred customers, how many of these were redeemed or also who referred most.